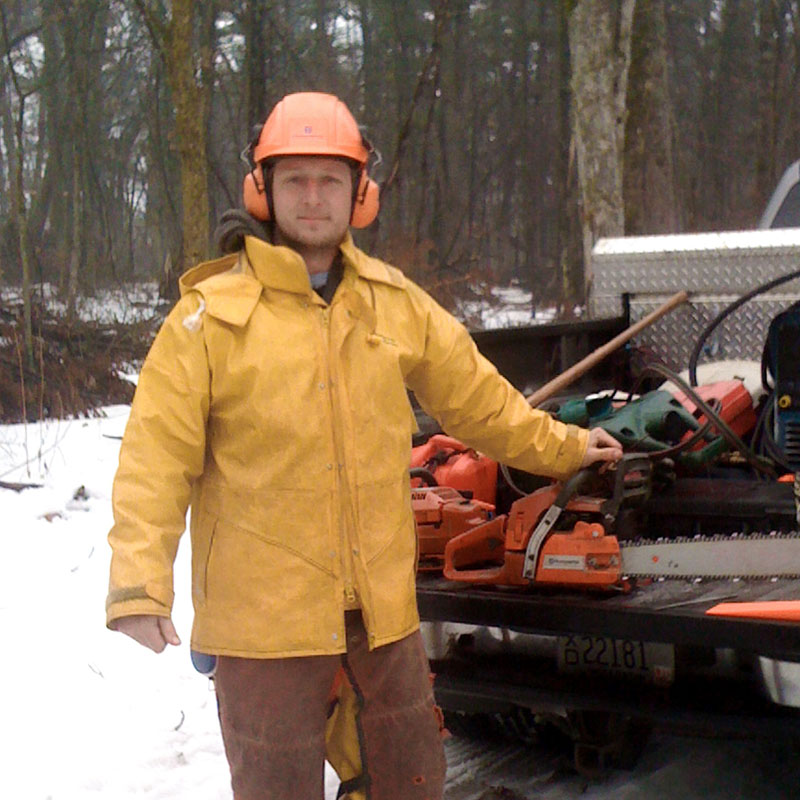 Zack Jacobson
Owner
Foxwalk was founded in 2008 by Zack Jacobson, who has been building log and timber buildings since he was a youngster, and originally envisioned owning and running his own sawmill at the age of eight.

Zack spent the first part of his career working in conventional commercial and residential construction. In his early twenties, frustrated with what he saw as lackluster tool designs, he began developing innovative improvement on the side. He ultimately patented X of his inventions, one of which he licensed to a global tool company.

In 2008, he moved to Wisconsin and purchased an existing sawmill operation, added new equipment and rebuilt it to handle the heavy timber he wanted to work with. One of his goals is to be able to create beautiful products that restore the earth rather than depleting it.

Some of Zack's influences include the works of log-building greats B. Allen Mackie (Building with Logs) and Robert Chambers (Log Construction Manual), as well as Christopher Alexander (A Pattern Language), Michael S. Schneider (A Beginner's Guide to Constructing the Universe) and Tom Brown, Jr. (Tom Brown Jr.'s Field Guides).

He has studied with Tom Brown, Jr. at the Tracker School and with Jay Shafer of Tumbleweed Tiny House Company.

When he is not sawing, inventing, or improving things, Zack can be found outdoors. He is an avid naturalist, wildlife enthusiast, and discerning collector of Lake Superior Agates.